While there are plenty of activities to choose from when you visit Breckenridge, mountain biking would be the favorite of many. With over 50 miles of trails networking in the backyard of our little city, those who travel to Breck should take advantage! While some of the more adventurous bikers may choose to do the famed Colorado Trail that runs nearly 500 miles all the way from Denver to Durango (passing through Breckenridge), others simply enjoy the majestic views of the local options.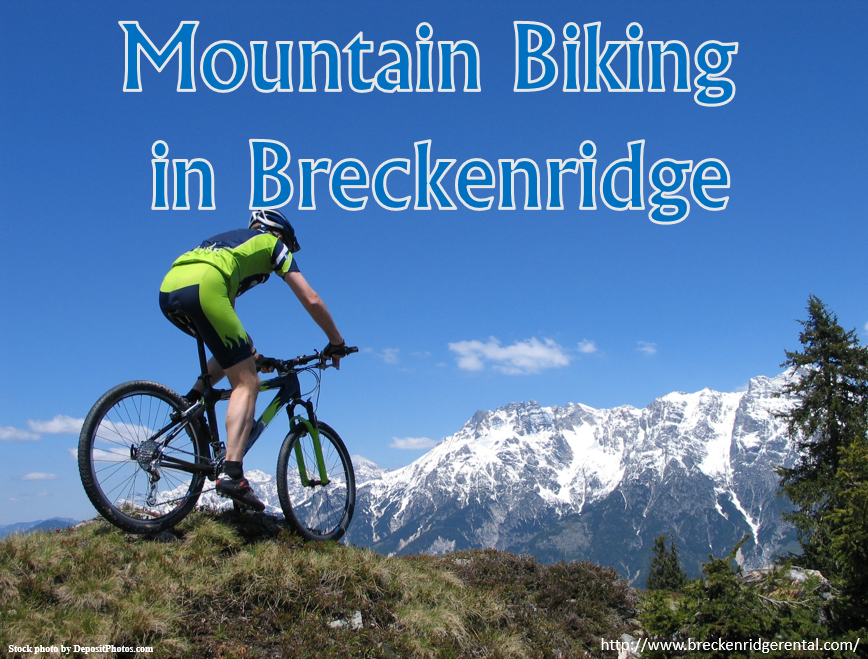 USA Today named the town of Breckenridge one of the Top 10 places to take your kids for a ride on their bikes. Since we continue to expand and improve upon our trail system, they will probably be even more options for mountain biking by the time you arrive!
Regardless of your experience level, there is a mountain biking trail for you! You can find easier to navigate three-mile paths, all the way up to 50 mile treks. With easy, moderate, and difficult rides – the only thing holding you back is your sense of adventure and legs. So grab your family and friends, pick a trail, and enjoy the day!
The many miles of amazingly maintained trails are thanks to the town of Breckenridge and the Friends of Breckenridge Trails. This unique program lets locals and visitors both help maintain our wonderful trail system, while helping upkeep our fragile mountainous ecosystem.
There's no doubt that mountain biking in and around Breckenridge is an amazing experience that everyone in the family would enjoy! What are you waiting for? Pack your bags, load your mountain bikes, and get to Breckenridge! We'll help take care of all your lodging needs so you can enjoy your days out on the trails and come back to a relaxing spot to call home for the night. Here are Breckenridge Rental we will make that part of your stay easy!