We all know the snow in Breckenridge is one of the main reasons people come to visit this great part of the state. When you think of Breckenridge during the winter months, you probably envision skiing and snowboarding. However, there's so much more! Here are some of our favorite winter activities to do in and around Breckenridge.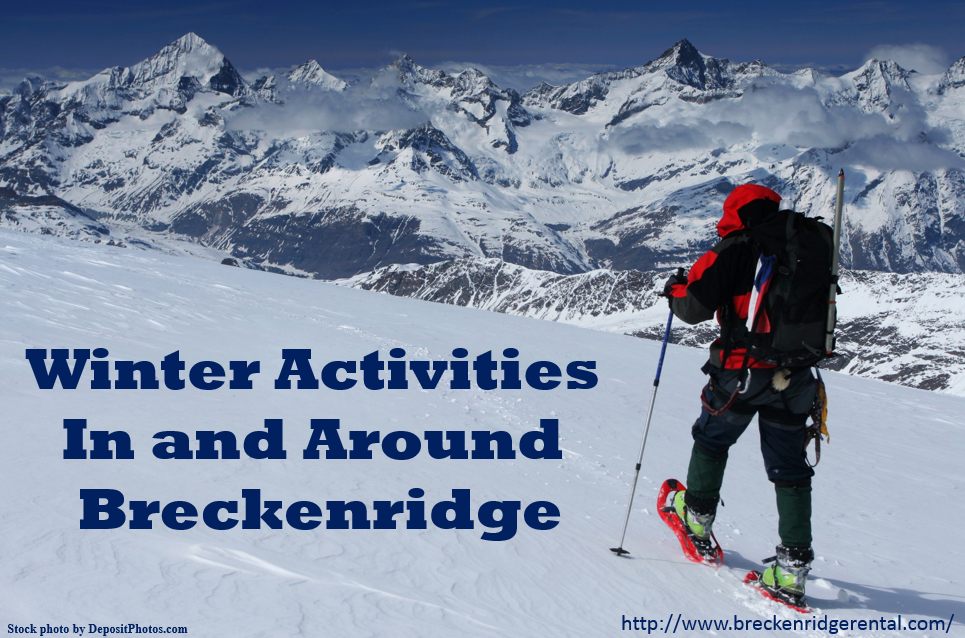 Skiing & Snowboarding
Right in Breckenridge's backyard you can find some of the best skiing in the country! This is the obvious reason many come to Breckenrdige, and for good reason! We have a superpipe, bowls, huge peaks, terrain parks, ski schools, and more! It's no wonder "Breck" is such a popular ski destination!
Snowshoeing
We have over 30 miles of cross-country skiing and snowshoeing trails. If you want to get off the trails, there are plenty of opportunities for that as well. Perhaps you want to take in some of the historic mining ruins? You can do that too!
Sledding
Sledding is one of the favorite winter activities of all time for people of all ages! Grab your sled of choice and hit the slopes. We even have areas where you can sled for FREE, so bring the whole family out for a day of fun! Just make sure to dress warm enough!
Winter Biking
Yes, some people really do this! There are so many winter riding options in and around Breckenridge. Whether you decide to stay on the roads or navigate the country terrain, make sure you bring (or rent!) a bike that has great traction in the snow.
Walking & Hiking
Walking around the town of Breckenridge can be a lot of fun during the winter months. We have some great ice sculptures if you come during the right time of year! Or simply stroll through downtown and window shop to pass the time. Want to head out on a hike? Some of the trails will allow you to do just that!
Regardless of the winter activities you partake in, make sure to stop by Breckenridge Rental to help with your accommodation needs. We can ensure you find the perfect place to call home for a few nights or even a few weeks.